Notes on the avocado cultivar Jan Boyce.

This cultivar was named by Al Boyce, the director of the University of California Riverside Experimental Station, after his wife Jan.
Julie Frink, a USA volunteer at the University of California South Coast Field Station, considers the Jan Boyce variety as a particularly fine tasting fruit, perhaps a 'gourmet avocado'. The notes from the University of California say:



"A pretty oval/pear shaped fruit. It does not peel well, is handsome looking and has excellent flavor in April. Considered by some to be a gourmet avocado."



The tree is said to be vigorous, and to set fruit well. The ripe fruit are green skinned, and said to have a very small seed. It is likely to be ripe in late spring-summer in our cooler conditions.

This cultivar has been in New Zealand for some time, evidently, but is never heard of. I obtained a plant from a Kumeu nurseryman, and planted it out in a rather difficult (but sandy) spot in a tiny steep paddock by some native forest.

The little tree has had a hard life, survived drought, root rot, and attack by possums. It is planted under a Karri eucalyptus tree, which has made its life even more challenging...Escaped sheep almost destroyed it in 2017. I have propagated a new tree, and when the new tree is big enough, it will be planted in a much more suitable situation!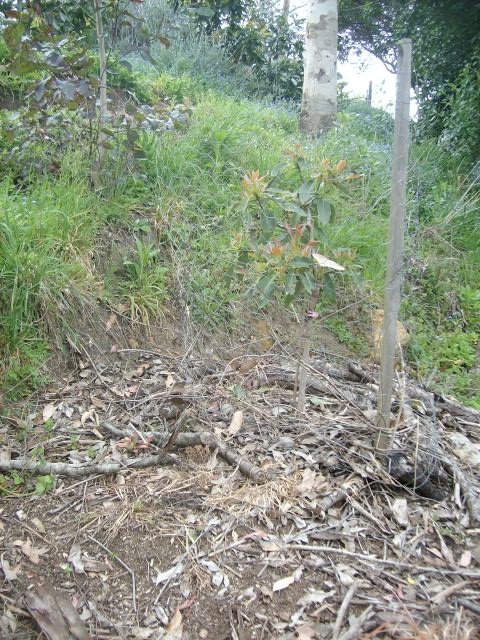 This year it has flowered for the first time, and it seems it will flower about with Hass.

More notes are at http://www.epicenteravocados.com/varieties/janboyce/


If you have corrections, observations, or comments, feel free to drop a line to:

avocado [and next insert the symbol [ "@"] lauriemeadows "dot" info. Apologies in advance, I don't check email very often, so acknowledgement may be a wee while coming.