October 2nd 2011
On a grey overcast Sunday morning, a bunch of strangers woke me from my sleep with rattling of bicycle chains, cries of greeting, and general semi-disorder.
It was the annual Coast to Coast race from the Muriwai West coast to the East coast, endingove somehwerr Wenderholm way, I think.
The first stage was through Woodhill forest (originally owned by all New Zealanders through the Forest Service -disbanded- now largely owned by foreign 'high net worth individuals and institutions').
Anyway, the road race section was from the sea to the entrance of Woodhill forest. The course along the gravel road took enough diversions through the forest to last for 10 exhausting dust-choked kilometres. At the end of the road, the runners, (or a 'stand in'), jumped on their bikes, in a black-tar road race to the start of the last section. This final section was a kayakrace down an estuarine river to the sea.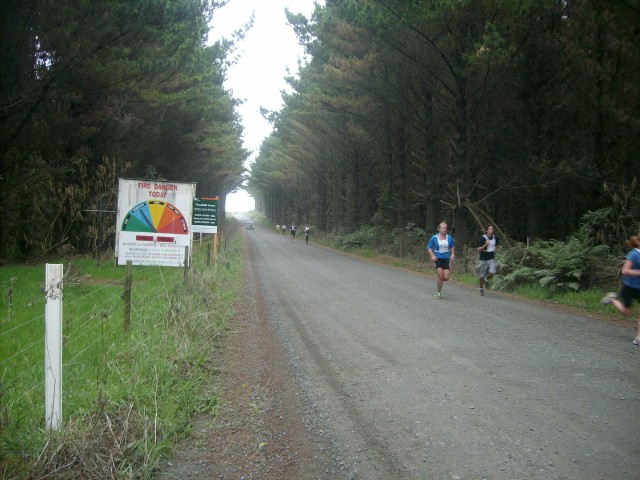 Coming from the light! Altho' the fire danger was medium, these people were scorchingggggg!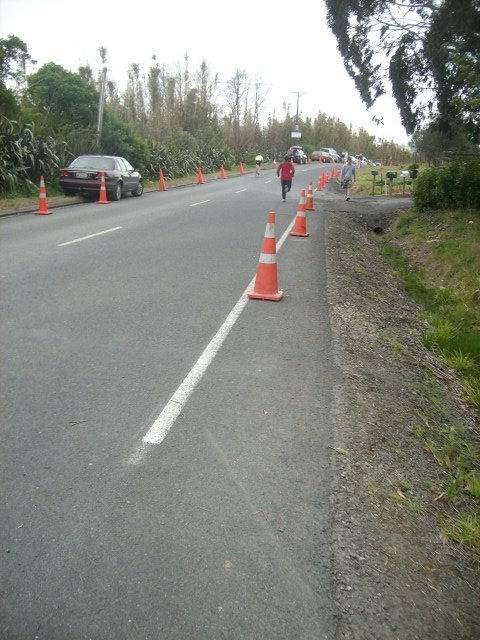 One runner was late for the race....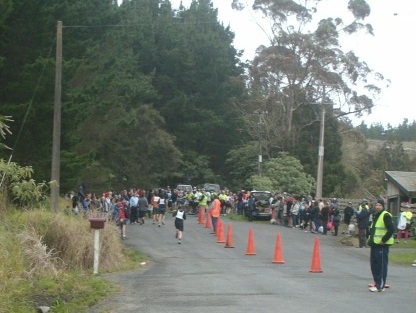 ....arriving just as the leaders trimphantly raced for the finish line!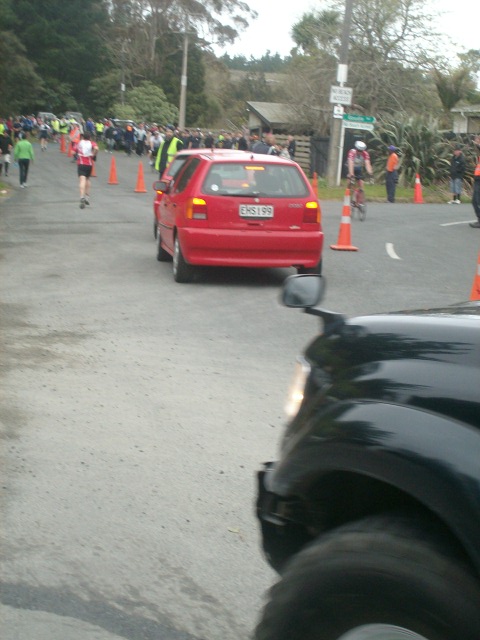 Some cars tried to join in, but were quickly disqualified!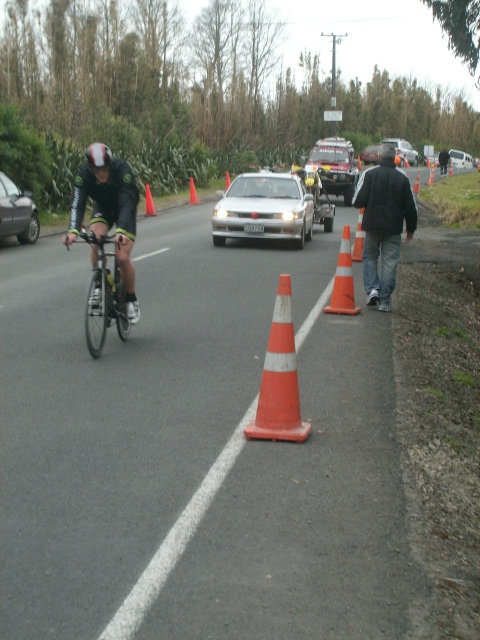 The next stage was the bike race to the river...wrong direction...turn around!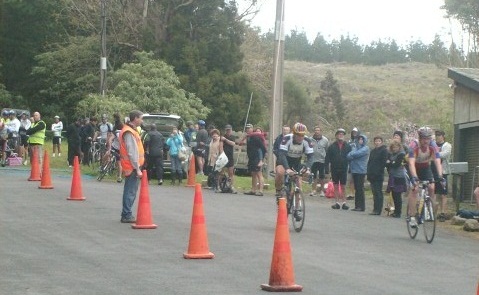 Yup.

The middle field runners might catch the leaders in the bicycle stage...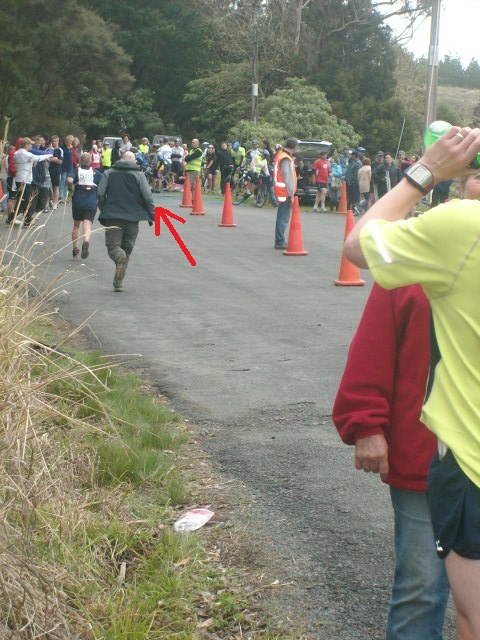 Some runners didn't realise you could buy light-weight kits, and ran in street clothes...!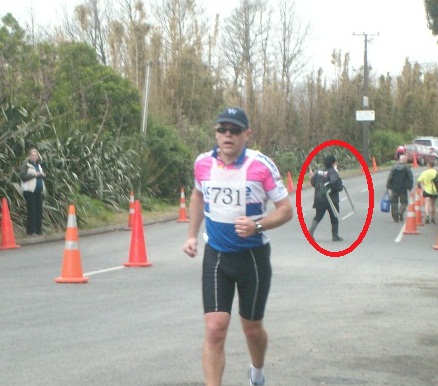 Not sure what she 'has', or where she 'found' it...!
Very well organised and exceptionally well marshalled to keep the runners safe from 4 wheel drives.
IThey have gone as suddenly as they came.
Guess I'll have to go and do the bloody lawns. Sigh....